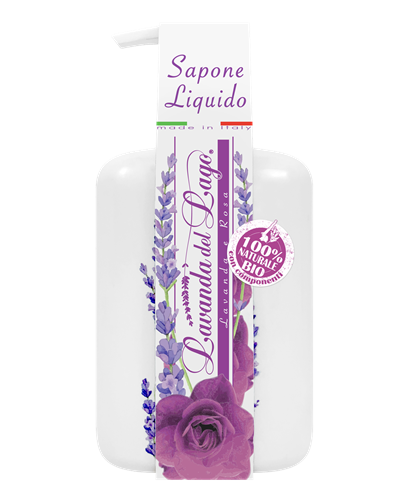 -20%
Lavender and Rose Liquid Soap
Cod. 324BIO
Designed for all skin types, it cleanses deeply leaving the skin soft and protected.
The Lavender and Rose Liquid Soap, scented with essential oils, is designed for all skin types.
It leaves a pleasant scent and is suitable for both daily hand washing and body cleansing.
The presence of cleansing agents of natural origin makes the product suitable even for the driest skin.
The cleanser respects the hydrolipidic balance of the skin.
The formulation is concentrated, which is why it lasts longer. A small dose is enough for a deep but not aggressive cleaning.
Functional substances: Lavender essential oil.
Aqua, lauryl glucoside, cocamidopropyl betaine, lavandula hybrida herb oil, lactic acid, glyceryl oleate, sorbic acid, coco-glucoside, parfum, benzoic acid, benzyl alcohol, linalool, citronellyl methylcrotonate, 60730.

Attention: this list is indicative only and could be subject to variations. Always check the ingredients listed on the individual product, on the label or on the outer packaging.
---